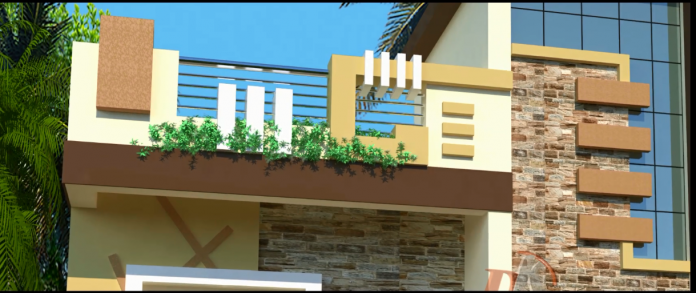 Parapet wall designs of your dream house should be always attractive. People actually get confused in selecting the best parapet wall for their house. In this post, you will get to see the best parapet wall designs we have made for our clients. Parapet wall elevations are also the same as the designs of the parapet walls.
What is Parapet Wall?
The parapet wall is a vertical wall set up at the end of the roof or the balcony in order to protect the users from falling. The simple parapet walls do not look so attractive and just act as protection only. The parapet of the house should be attractive if you want your house to look attractive. Not choosing attractive parapet walls can down the impression of your house. In this post, you will see the best attractive parapet designs at a low cost. These may also be called Kerala style parapet designs. The parapet height should also be according to the standard size which is 3 feet minimum.
Beautiful Parapet Wall Designs:
Here are some best attractive parapet wall designs (Exterior wall designs) which we have made for our customers. These Indian parapet designs are the most affordable and durable. Those parapet designs will increase the attractiveness of your dream house and also will give protection against falling from the roof. You will get to know the best modern parapet wall design ideas.



These were the best parapet wall elevations or designs made by us for our clients. These are the low-cost Kerala parapet wall designs. And all are for the modern house parapet designs. You can also watch this video to see more parapet wall design. Front wall designs are also the best idea to make the house more attractive.
I hope you liked the parapet designs, And thank you for seeing our post. Must share this if any of your friend or relative needs to know about this. Also visit our Youtube channel by clicking this link, DK3DHOMEDESIGN.