Simple modern house design considers as 3D front elevation of a simple house with modern design. There are lots of modern house designs are available on the internet but all these house designs are high budgeted and extra-large sizes. Also, take a look at these amazing ground floor elevations.
In this post, we are showing the top 10 simple modern house designs which are low budgeted and affordable for common peoples, It means we also called small house designs. or simple house designs.
All these 3D house front elevation designs are made by our expert and creative 3D house designers and architects with great effort.
Also see: 3D house design images
In these Simple modern house designs, there are different types of front elevations are given.
Take a look at these most beautiful house elevation design ideas and latest house elevation collection.
All these designs are made according to middle-class families because their budget is lower than high-class families. Also, All these designs are very easy to make and also cost less.
Simple modern house designs: Top 10 simple modern houses:
1) Simple modern house design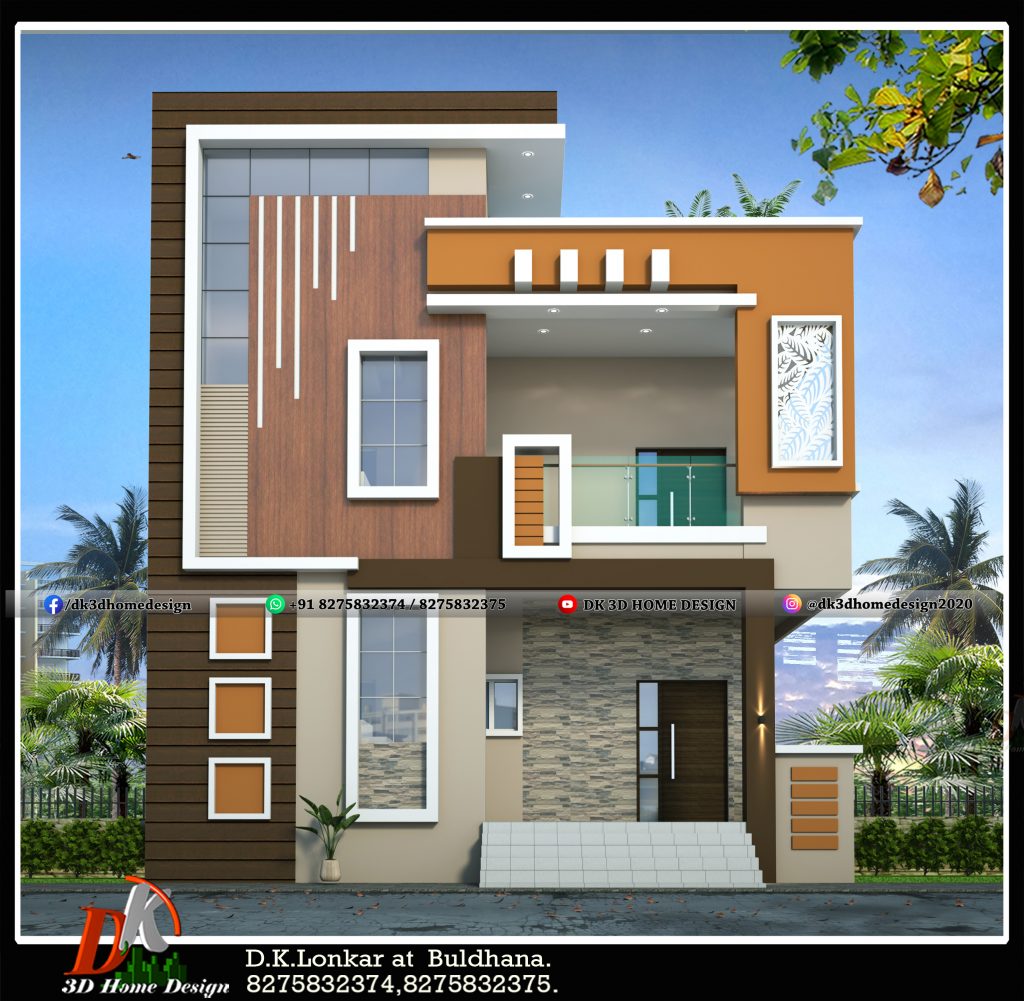 It is a two story house design with simple house front elevation design having modern look. All these houses seem very simple and attractive. All elevation designs of this house are easy to make to masons and mistri or contractors.
Therefore, This is also low budget house design. It has an attractive mumty design with beautiful glass and grooves with a beautiful exterior color combination.
Also see: Normal house front elevation designs
2) Modern duplex house design: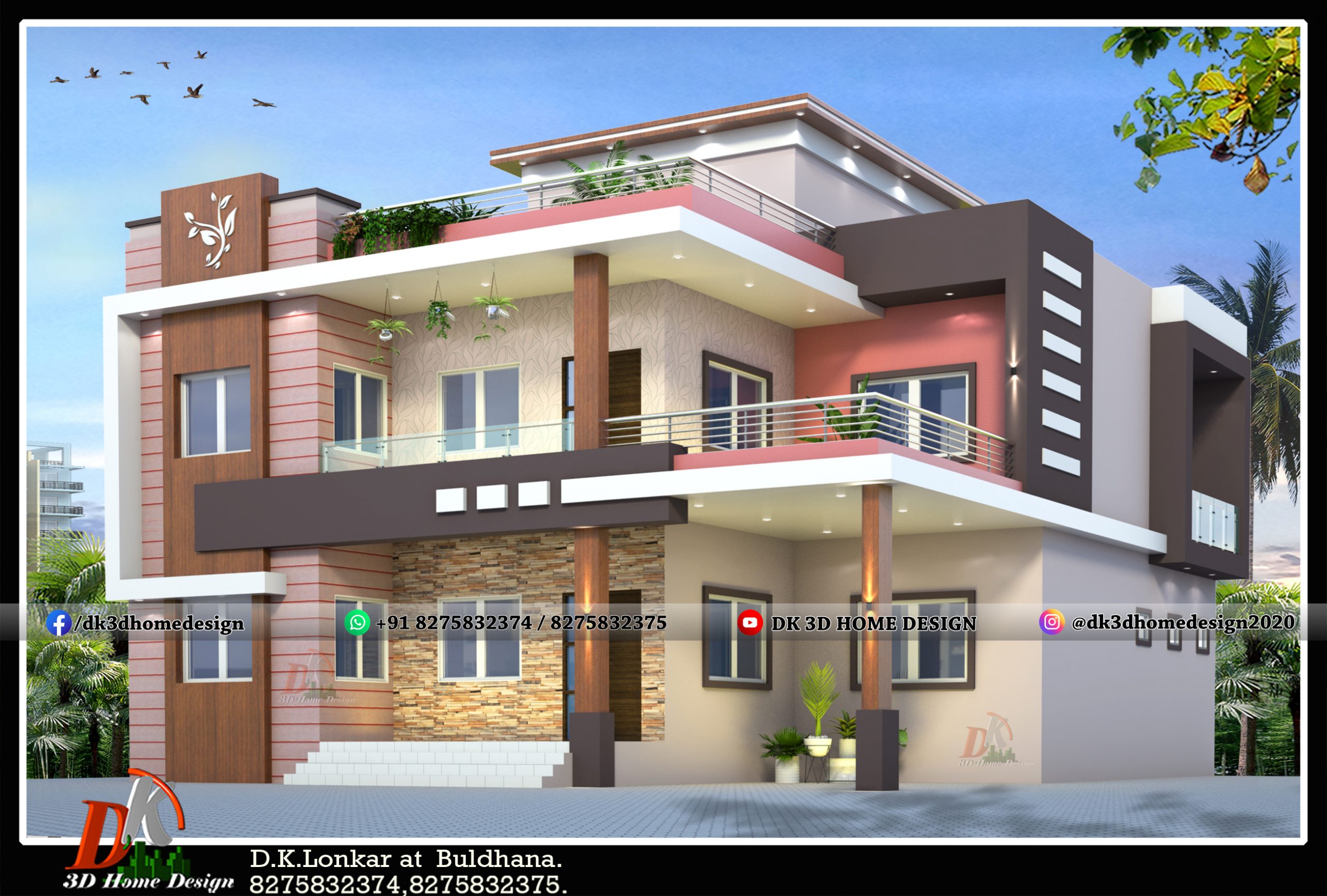 This is the most beautiful modern home with an attractive exterior house elevation design with a beautiful outer color combination. In this modern house, the staircase is inside of the hall therefore, this is a Modern duplex house plan with simple exterior elevation.
The Color combination of this modern house design also increases the value of this house. The modern porch design and balcony design of this house is very beautiful.
Also see: Small house interior and exterior design with 2D plan.
3)

Modern villa design: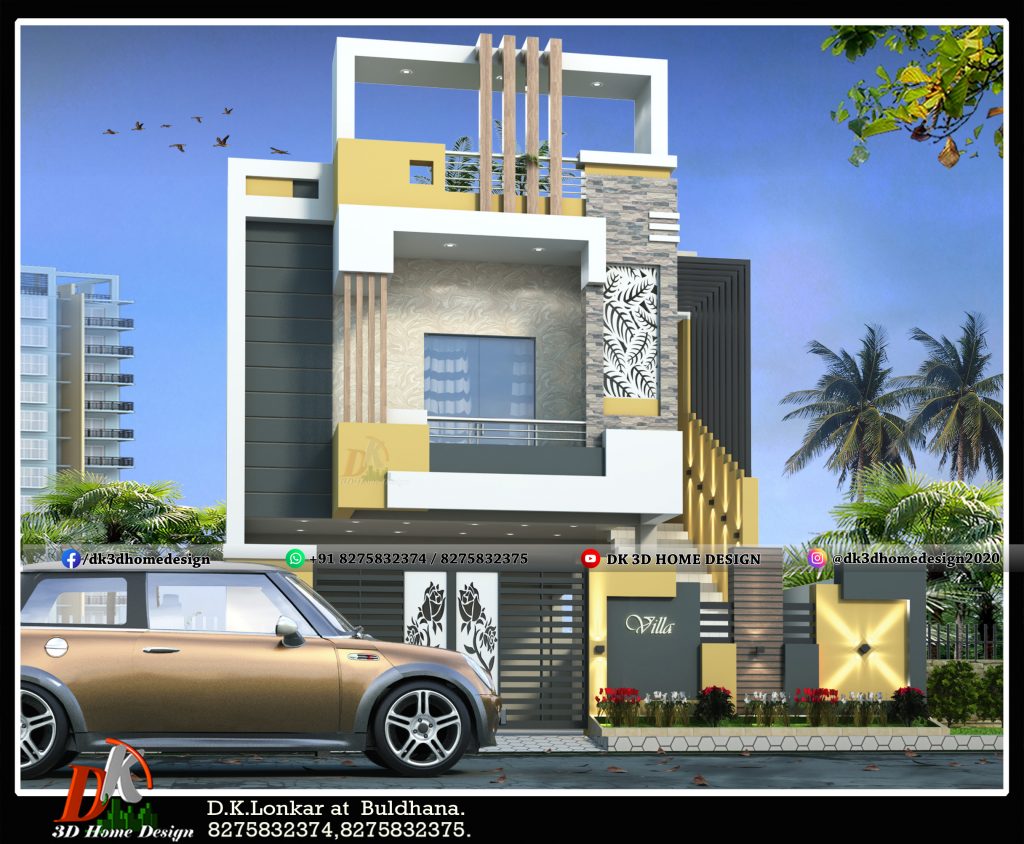 On the internet there are lots of modern villa designs are available but they are large and high budgeted but this is a small modern house design or small modern villa design with low cost. The yellow color combination of this modern villa design with a gorgeous look.
The balcony design of this small modern villa is a different type with a modern and attractive look. Also, visit here for small house plans and small house designs.
4)  Modern bungalow design: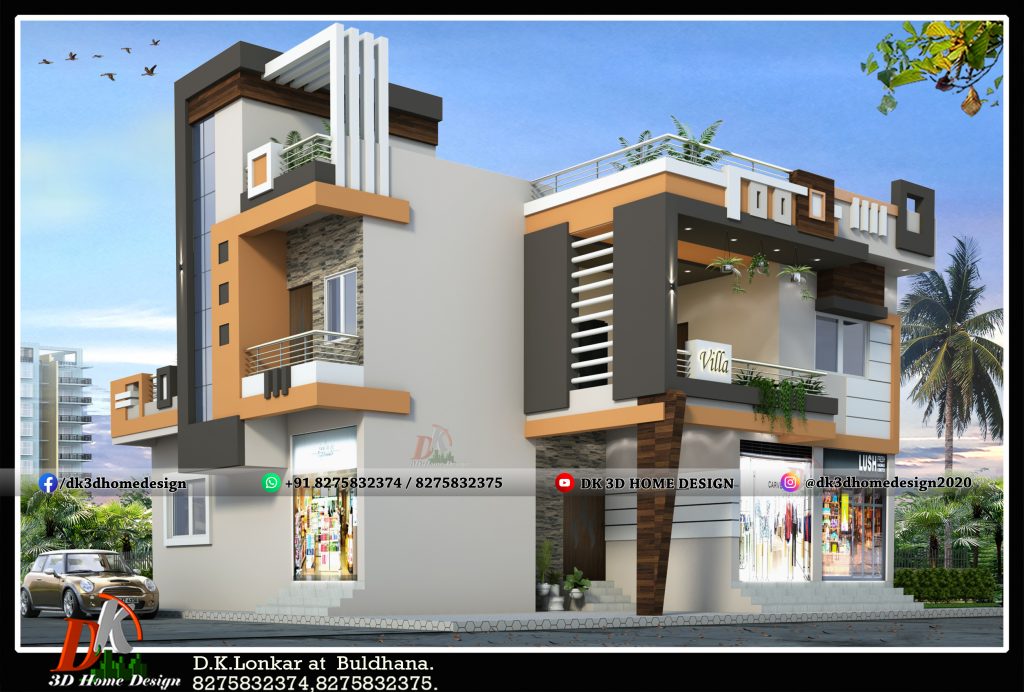 This is also a modern house design with a shop, this is a corner house design with two shops attached. This is also a two story house design with modern porch and balcony designs.
Color combination of this modern bungalow is also unique. Also, take a look at this 2 story house design and floor plan.
5)

Modern small house design: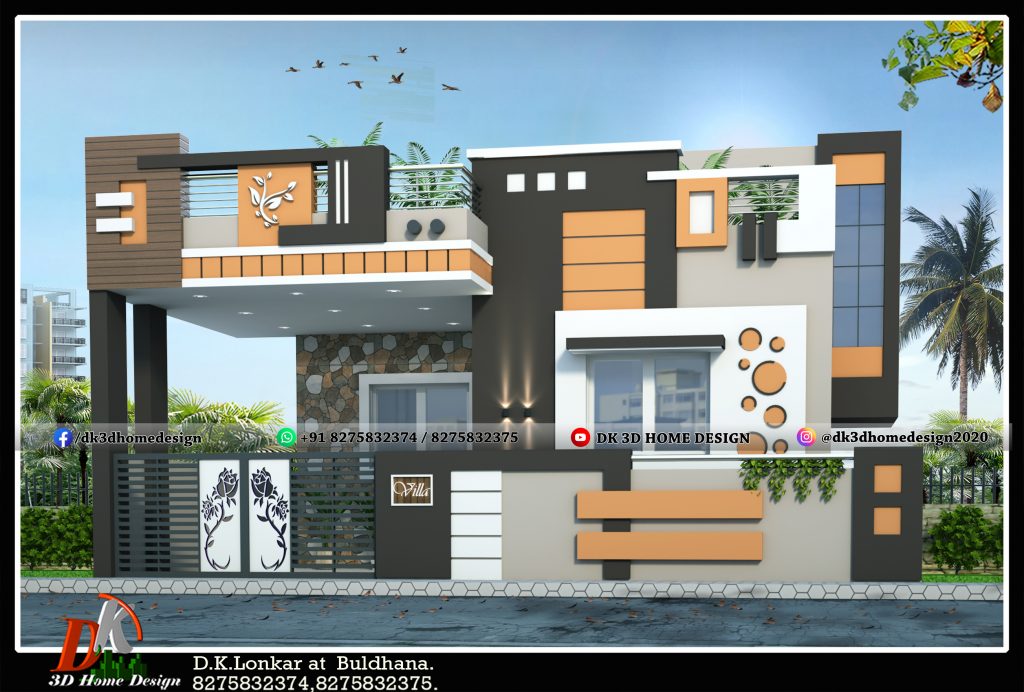 This is also a beautiful ground-floor house with an attractive front elevation. This is a small house design and low budget house design. This house has a beautiful modern boundary wall design / Compound wall design.
The parapet wall design of this small house is very creative and unique.
6) Contemporary house design: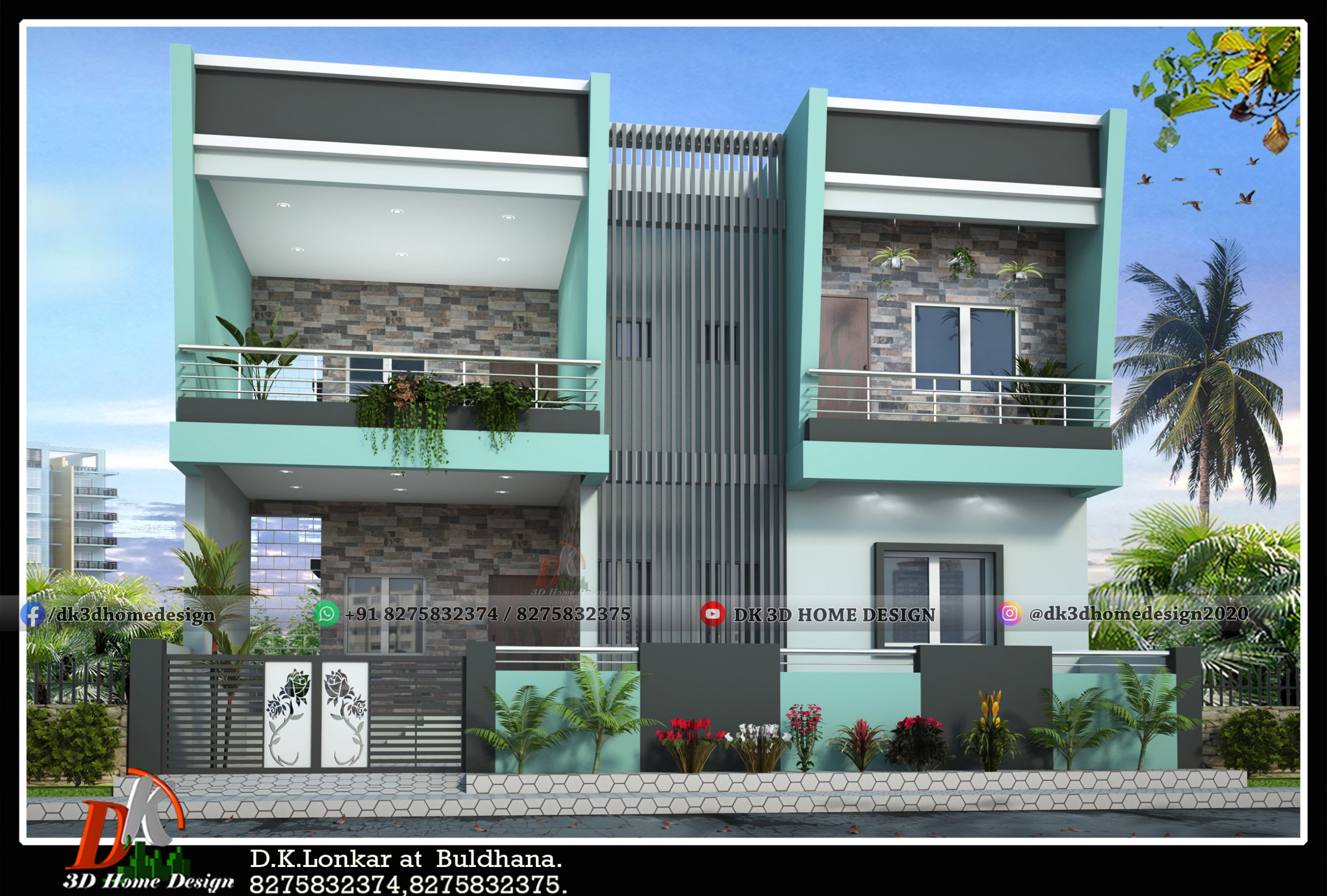 According to the changing modern way of life, nowadays contemporary house design has gained more importance. This design looks simple but luxurious. All front elevation part of this contemporary house is easy to make and has a low cost.
All this design is made in bricks, sand, cement, and concrete only. There is no need for extra material to build the front elevation. We have used iron square pipes in between two galleries and due to that, the house design looks more attractive. Also, take a look at this attractive house front elevation design
7) Best modern house design: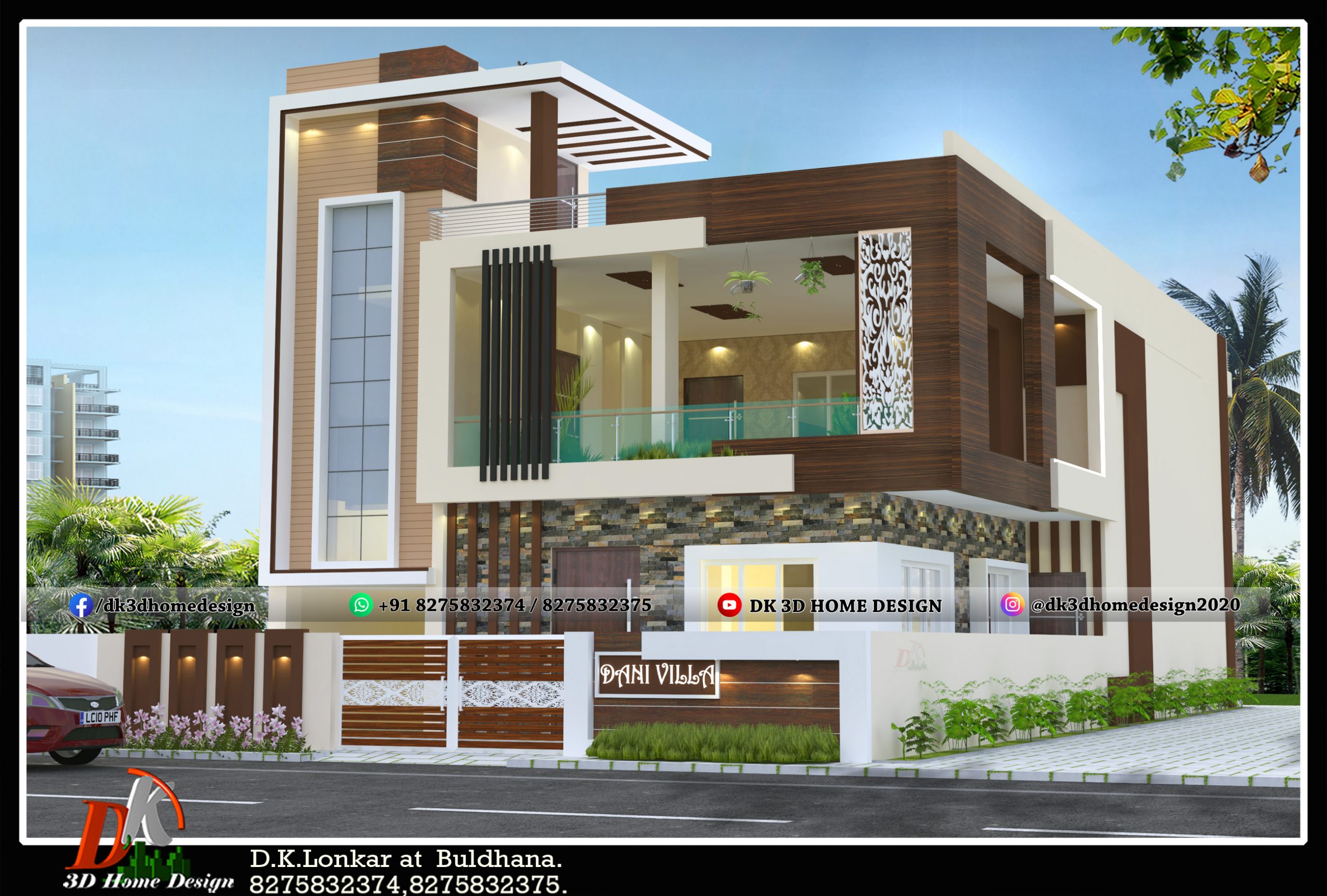 Due to using wooden texture, tiles, and CNC, with an iron square pipe, this modern house front design looks awesome. Staircase tower design/mumty designs are more attractive with simple glass.
This modern home design is made according to our customer's requirements. The compound wall of this luxurious house is matching on its front elevation.
8) Low budget modern 3 bedroom house design: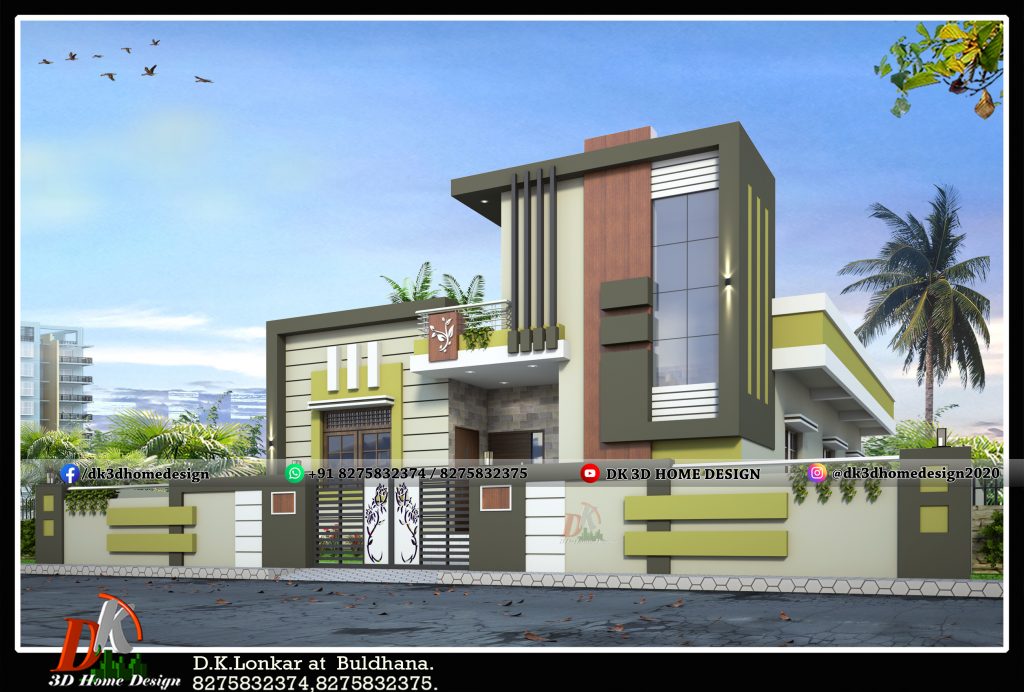 This single floor house design has three bedrooms, 1 hall, and 1 kitchen with staircase and common toilet bathroom as per its modern house plan. This is a single-story house design with an attractive compound wall design.
The window design of this small house design is increasing the look of the front view of this modern house. Also, take a look at this attractive modern house design with an animation video.
All see this low-budget small house plan and design. And check out these best 2 bedroom house plans.
9) Modern exterior house designs: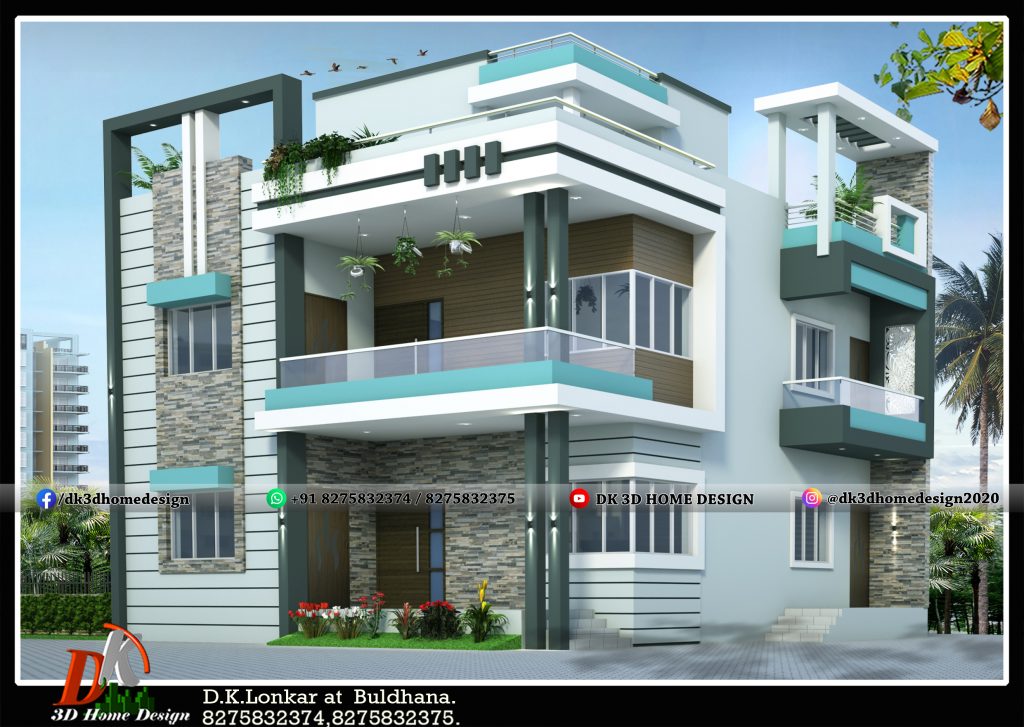 The bluish color combination of this modern house design is increasing the beauty of this simple house. With the exterior color combination, the front design of this house is also increasing the beauty of this house.
The house looks more attractive due to the corner window design.
10) Beautiful modern house: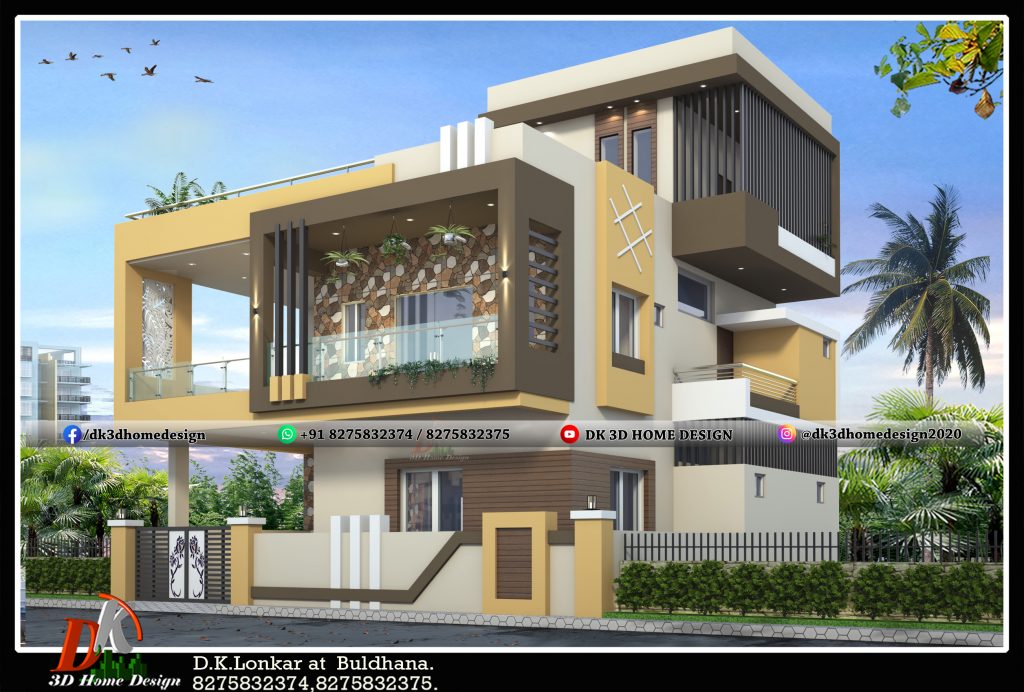 This bungalow-style house design has a box pattern design on this exterior view. Due to this box pattern, the porch and balcony design of this modern house is looking more attractive. The color combination of this 2 story house is also a great color combination.
Compound wall of this beautiful modern house design matches the whole house. That means the compound wall design makes the house complete.
These all Simple modern house designs are made by great efforts if you want new house designs for your dream home, you can contact DK 3D home design on the WhatsApp numbers given below. [All the services are chargeable]
Also watch: Top 50+ Modern house designs 2021:
I hope you liked these simple modern house designs. And thank you for seeing our post. Must share this if any of your friends or relatives need to know about this. Also visit our Youtube channel by clicking this link, DK3DHOMEDESIGN.